The Next Generation in Church Management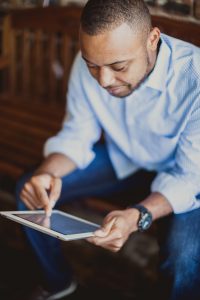 Icon Systems just announced the release of IconRubix, its next generation church management software platform. IconRubix is built on the latest technology and boasts features such as mobile responsiveness, real time collaboration, and a child check-in system.
"We met with several organizational leaders in the church community. Armed with their feedback, our goals were set high; we wanted to develop a system with limited hardware investment, real time collaboration, and unprecedented flexibility," says Bill Gifford, President. "Having a cloud based system wasn't enough in and of itself. Our goal was to create something truly innovative – something that promoted team collaboration by allowing church staff and volunteers to see changes right as they happen."
We've designed IconRubix to work smoothly on your mobile device, just as it does on your desktop computer. There's no need to download a separate application. Unlike other systems, IconRubix doesn't require the church to invest in specific printers or other expensive hardware to use the check-in system, record contributions, or perform other tasks. Churches can use their current hardware or implement a BYOD (Bring Your Own Device) policy. Some additional features include:
Realtime collaboration
Membership records
Donation tracking
Group management
Child check-in
Communication
Reports
And more!
Learn more and sign up for a free trial at https://www.iconcmo.com/products/rubix/.
About Icon Systems: For more than 20 years, Icon Systems has been developing software exclusively for churches and religious organizations. Icon Systems offers multiple church management software packages that will meet the needs of any religious organization-from church plants to denominational offices.
Read the full press release at http://www.marketwired.com/press-release/icon-systems-releases-iconrubix-2181114.htm