This post was last updated on April 28th, 2023 at 02:52 pm.
Which ChMS Is Better, All-In-One or Multiple Systems?
Short answer — having an all-in-one church software is the better option. Let's go over the longer answer of what a church software should include at a minimum. Then we will discuss why the software should be an all-in-one package. In the first section, we will discuss the seven features that an all-in-one church software should include. Next, we'll highlight five areas in the organization that an all-in-one church software can improve.
1. The 7 Must-Have Features In Church Software
Individual Access via Membership Portal
The membership portal is probably the most underused module in any church software but saves an enormous amount of time for church staff. By using good church software, members can update their family's profile without calling the church secretary. This gives church staff more time for other tasks, such as donation entry, church accounting, payroll, updating the church website, calendar, and so on.
As many people know, individual emails, phone numbers, addresses, and other family profile information tend to change occasionally. When families update their own information, it helps to spread work among many hands (Ecclesiastes 4: 9 – 12, Nehemiah 4: 16 – 17, Mark 6: 7) and prevent volunteer or staff burnout. There's one major, additional benefit when families update their profiles — more accurate data. The families know their own data much better than the church secretary reading it from a form where the writing might be illegible.
Other things the family can do in the membership portal are review the family's donations and get contact information from the church directory. For donations, the family has read-only access to review their donations, but cannot change them. This ensures every donation is accounted for and the family can notify the church of any missed or incorrect donations. Additionally, the church directory will give information about other families who are willing to share their information with the rest of the church. In the past, many families would call the church secretary to track down someone's contact information or to request a donation statement. With newer technology, these are things of the past. Using the right software saves the church staff time and money.
Online Giving
When talking about all-in-one church software, online donations are at the top of the list for many reasons.
Consistent giving
Less work for recording donations
Average increase in donation is +32%
Online giving is open 24 hours a day
Online giving helps with donation consistency. Donors sign up to have donations withdrawn from their bank accounts automatically. These donations are processed based on the date and time the donor chooses, weekly (or monthly.) There's no waiting for checks in the mail or taking deposits to the bank. There are less reasons for delayed donations to happen.
Today's technology saves staff an enormous amount of time. Online payment processors can now integrate with church software companies to import processed transactions easily and apply the online donations to the correct donors.
Donations increase by almost a third (+32%) when online donations are offered as a payment type. That's a huge increase just by offering another giving channel for your donors. There aren't many things a church can do to increase donations by 32%. Even if the church did a fundraiser, which requires a lot more work to pull off, it would be hard to bring in a 32% profit after all the fundraising expenses.
Included Support
An all-in-one church software, like IconCMO, includes technical support. What the church receives for technical support can be confusing. Every software company delivers its technical support in various ways. Some church software, like IconCMO, provide technical support via email and phone, as well as one-on-one free training webinars. There are also guides and help buttons within the IconCMO program. Other companies only do email support. Worse yet, many companies are moving to a technical support model where the users wait 24+ hours to get an email response and offer no phone support.
The type of support a church will want depends on what they feel is a reasonable turnaround time. The technical support industry in general, is moving to a turnaround time of 2 – 5 days in most industry sectors. We haven't seen this yet in the church software market, but we expect it's coming. At Icon Systems, we pride ourselves on our fast turn around time and don't intend to change that but we can't speak for other companies. So, what does all this mean?
When it comes to technical support, CHOOSE wisely.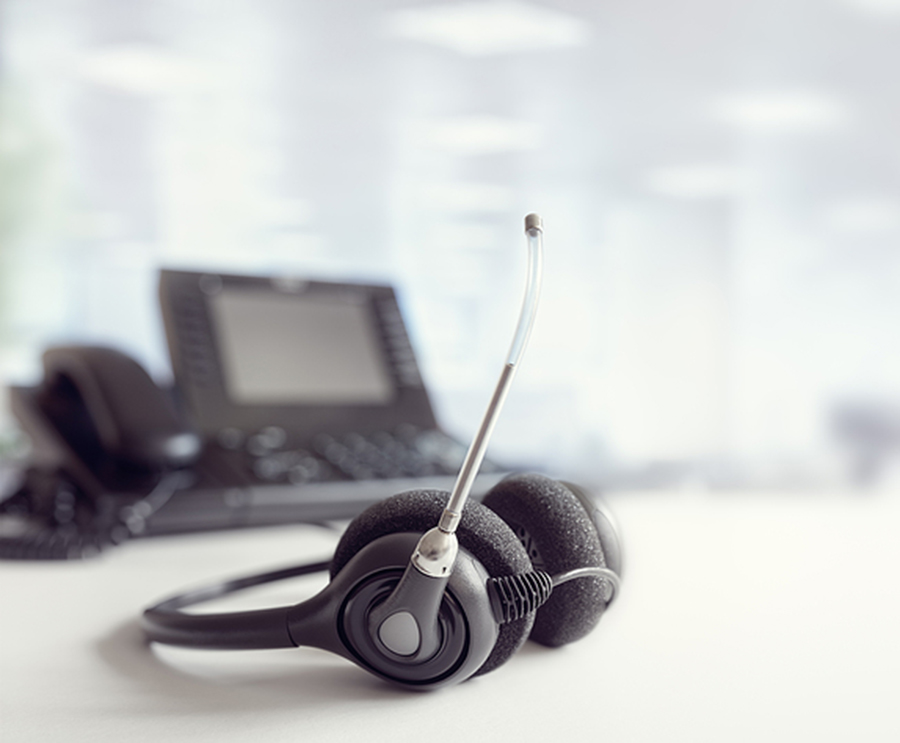 Membership
Church software isn't complete without a membership module. Aside from the accounting side of the system, membership is the foundational block that the rest of the system is built on. For example, you can't track donations without members entered into the system. More examples where membership works as a foundational block are
taking attendance,
communicating to church members via email and text,
setting up small groups,
and so on.
Because membership is foundational to the system capabilities, the database must be designed carefully from the ground up.
Communication via Text & Mass Email
In the past, churches didn't have text or email to communicate with their members. It feels like these methods have been around forever, but that's not the case. For example, email was a Department of Defense (DoD) project back in the 1950s. Email really didn't become affordable until the 1990s to the average user. Congress made email a public domain in the 1980s but personal computers weren't affordable until the 1990s, making email basically useless for about ten years. Text messaging is even younger as the very first text message wasn't until 1992, sent from Neil Papworth. However, it really didn't take off until the early 2000s when the average monthly text went from 0.4 texts/month to 35 texts/month. It wasn't until 2007 that the number of texts per month dwarfed the number of calls per month for users.
Reviewing the history of email and texting, we can see it's easier to communicate today- more than ever in the past. To communicate effectively, updating data- such as email and cell phone numbers- must happen in the membership module. As with any newer technology, there are certain laws that organizations must obey. In the case of email, there's the spam act that must allow people to unsubscribe to the email. Text messaging has a similar law. What does this mean for church software? The software must have the ability to remove these people from the email list.
Fund Accounting
When using an all-in-one church software, fund accounting is often overlooked. Fund accounting is one area where the church opens itself up to an IRS audit. IRS audits aren't fun to say the least, so churches should try their best to avoid them. One way to do this is using the right software. However, church leaders may not fully understand the legal ramifications and unknowingly make the wrong decision. What's worse is that while the current church leaders probably aren't the ones who made the decision on church software many years ago, they will be the ones on the hook for explaining audit issues with the IRS.
Payroll
As with fund accounting, payroll is the one other area that invites the IRS to audit your accounting books. In fact, the fastest way to get audited is for not paying the right amount of taxes on behalf of your employees. The church payroll system must also follow the fund accounting rules above all the existing payroll complexities. Payroll is without a doubt the most complicated workflow that a church deals with each month.
We can understand that many churches outsource payroll because of its complexity. After seeing so many churches run into problems processing payroll and other accounting data entry Icon Systems decided to offer these payroll services to churches. If the church wants to keep payroll in-house, instead of outsourcing it, they can do so using IconCMO.
2. The 5 Reasons Church Software Should Be An All-In-One System
All-in-one church software is the only way to go today. By having all-in-one software the church saves time and money, keeps training time at a minimum, has less confusing support, and so on. When there are multiple disjointed systems, users often get confused and frustrated.
There are some rare cases where a church needs a niche type of software that isn't included in the main package, but these cases should be the exception, not the norm. A possible example of this is having a security camera system and church management software for donations, membership, and accounting. Separating these two systems makes more sense because both systems' data have nothing in common. Separating the church donations and accounting into two different systems doesn't make sense since they share common data.
All-In-One Church Software Efficiency
Having an all-in-one system increases efficiency for users, decreasing time and money to accomplish various tasks. Having one system also helps when calling support. For example, it decreases time spent on the phone since you contact one place for support. It also helps to develop a better relationship with the software vendor where they know your name. Lastly, when data is all in one place it is simply more accurate and consistent!
There will be times when multiple systems are used and must integrate with each other. This typically happens when market forces are unwilling to change or an all-in-one solution is not available. When this happens the choices will be few, so it's wise to pick the most integrated solution if the organization needs the functionality. When multiple systems integrate well for these situations, they can actually improve both systems. However, these kinds of integrations are rare.
Improve Outreach With an All-In-One Church Software
Keeping the church's communication in one system and using the membership data allows for an improved and easier-to-use outreach process. Conversely, when using two or more databases to communicate with church members, it becomes harder to maintain. You have to export the contact list from the church membership database and import the emails or phone numbers into the communication database.
Emails and phone numbers change and require updating before sending a message via email or text message. When the communication capabilities are included with the church's membership database, the email and phone numbers are easily updated and ready to send an email or text. Better yet, have the members update their own contact information via the member portal as we discussed earlier.
Understanding the Organization's Financial Position
When the church's data is in different systems, it's very hard to get an accurate depiction of the organization's financial position. For example, if donations are in one system and the church's accounting books are in another software system, this requires manually updating both systems to account for the revenue. It becomes very difficult to grasp the various numbers to get an accurate picture of what's going on.
Check out the questions that would be difficult to answer using two systems.
Did the church receive more non-donation revenue (ie room rental) than the previous year?
Was there an insurance reimbursement for some building damage?
Did expenses go down from the previous year?
Was there more money left over from the previous year?
Why did the church fall short on pledges — ie not taking as much revenue as we planned or budgeted?
As you can see having two different systems trying to figure out the above questions would be hard, at best.
Increased and More Stable Donations
Online donations help the church increase donations as well as keep them stable. The stability comes when donors sign up for recurring monthly or weekly donations that are processed on a set schedule and not forgotten by humans. The average increase for donations when using an online system is a little over 30% according to Mobile Axept.
Increasing donations for an organization depends greatly on the giving process and what the organization shares with the donors. For example, does your church's giving page share a story on how their donations have recently helped fulfill a mission? Does it say what the church is planning to do with the current donations? Are you thanking them after their donation in a meaningful way with a personalized email? There are many other considerations with online giving to help increase donations if you aren't seeing the same results as the average church.
Church software relies on payment processors to run the transactions through a person's bank account and deposit the donation into the church's account. An all-in-one church software system would have a back-end integration to import these transactions into the church's donor database, eliminating the manual entry of records. This saves time and expense, as well as accuracy.
Training Issues With Multiple Systems
When systems aren't all-in-one across the organization, additional training is necessary. This is why the organization should try to use the minimum number of software systems throughout the organization. Each new system introduced, compounds the training issue. It's not only the initial training but the ongoing training as each software changes. As we discussed earlier, there are things that make sense to be in two systems like building security cameras and church membership. However, church donations, membership, and accounting in different systems doesn't make sense.
All-In-One Church Software Summary
Having an all-in-one church software typically beats single-use software in every category. Will an all-in-one church software work every single time? No, as there are some rare circumstances that a single-use system would work better. However, in 99% of the cases, an all-inclusive package works best. IconCMO can help you with all your needs in a robust all-inclusive package. Check out a one-on-one presentation by signing up below.
Contact Us for a 1-on-1 Guided Tour!
Thanks for scheduling a time with us!
Looking forward to talking with you,
Carrie at Icon Systems, Inc.