This post was last updated on October 5th, 2022 at 08:38 am.
Pass-through accounts are established when a church collects money on behalf of an organization or event and does not want to record the money as income. These accounts are set up as liabilities instead of revenue accounts since the money will only pass-through the church to another organization.
Follow the instructions below to create liability pass-through accounts in IconCMO.
Part 1: Setup for Pass-through Accounts
First, decide if the money can stay in the general fund or if the church wants to create a new fund. If you need a new fund, then these next steps apply. To create a new fund:
Go to General Ledger: Funds: Fund Maintenance.
Select 'Add a New Fund'
Type in the Fund Name and click Add.

Next we need some accounts set up.
Go to General Ledger: GL: Chart of Accounts.
Click on the Add New Account button.
Fill out each drop down box with these values to create the liability accounts.

Account Type: Liabilities
Liabilities: Other Current Liabilities
Type Detail: Other Misc Current Liabilities
Sub-account of: Not a sub-account
Account Name: Pass-Through

Then click Save.
Repeat the process for any sub-accounts you want to add under Pass-Through. I have created a sub-account called Food Pantry under my pass-through account below.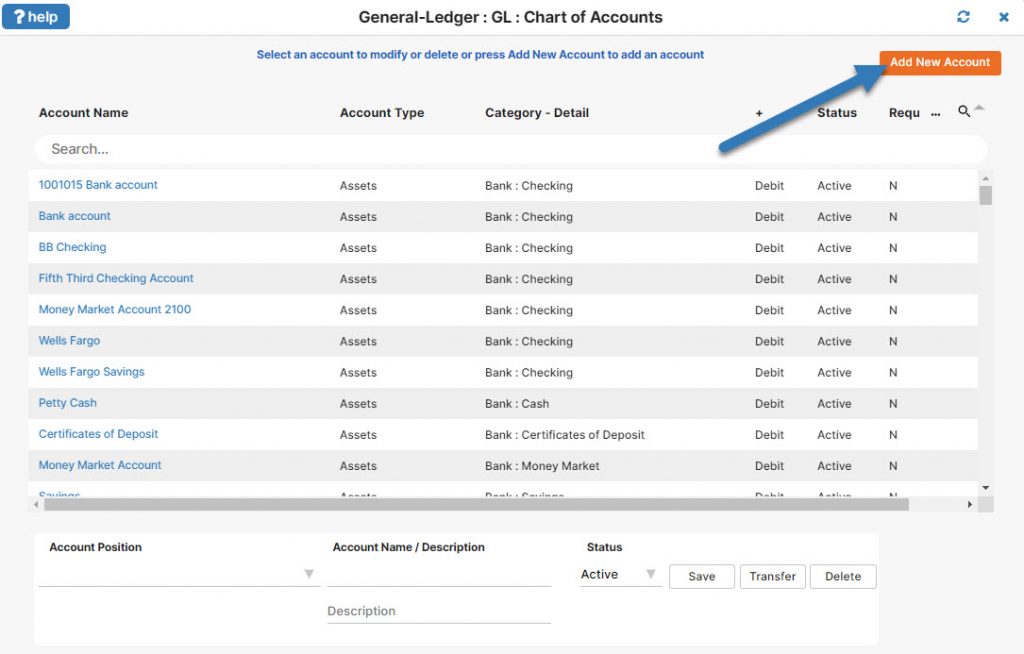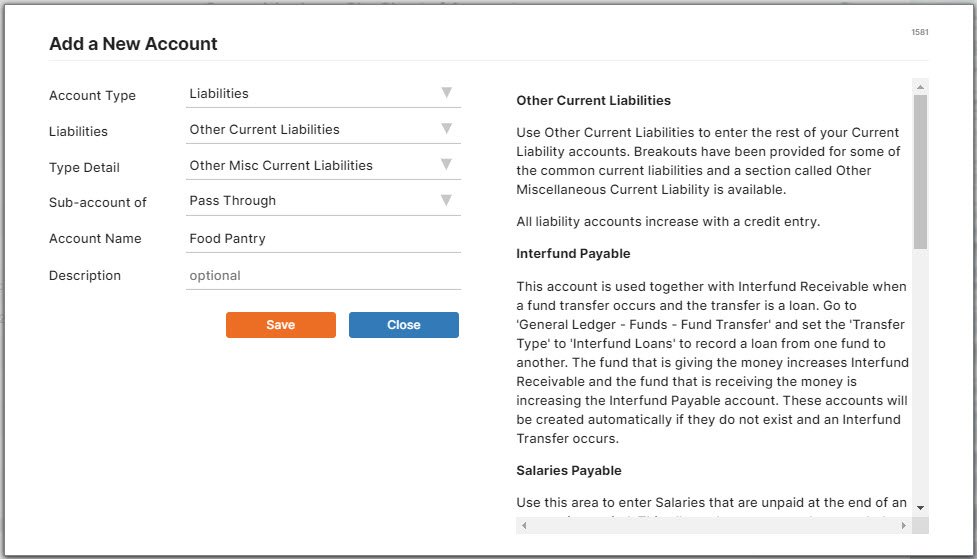 Part 2: Donation Fund Setup for these Accounts
Go to Donations: Funds & Donations
Click the "Add New Fund" button, and a new fund will be added to the list with a default name "A New Fund XX", where XX is a number. You can rename the fund as you wish.
Then fill out the drop down list for the "Accounting Fund", "Checking (Debit)", and "Revenue/Liability(Credit)". Seen below.

Accounting Fund Affected: Choose the general fund or the fund you created
Banking    –   Checking
Donation Liability   –   Food Pantry

If you're looking for a good report for these accounts, go to General-Ledger: GL:GL-Reports. The Statement of Financial Position (Balance Sheet) will give you a report with all your liability account information.
Learn more about how to do fund accounting the right way at our fund accounting page. Or let us show you how simple it is with IconCMO fund accounting. Check out a guided tour at your leisure.
Contact Us for a 1-on-1 Guided Tour!
Thanks for scheduling a time with us!
Looking forward to talking with you,
Carrie at Icon Systems, Inc.
UPDATE: Go to our post on recording donations for hurricane relief to learn how pass-through accounts apply to hurricane relief efforts.