We've worked with over 16 synods to develop church management software customized specifically for the ELCA denomination.
A Pastor's View On IconCMO
"I've been impressed with the best customer service in a product I've seen in my lifetime, in addition to their genuine care and desire to help congregations to be the best they can be on the business side of things."

Senior Pastor Michael Jacobson
ELCA Congregational Report
Working with Churchwide, Icon Systems has designed a report specifically for the annual reporting needs of ELCA churches. See a sample of an ELCA Congregational report.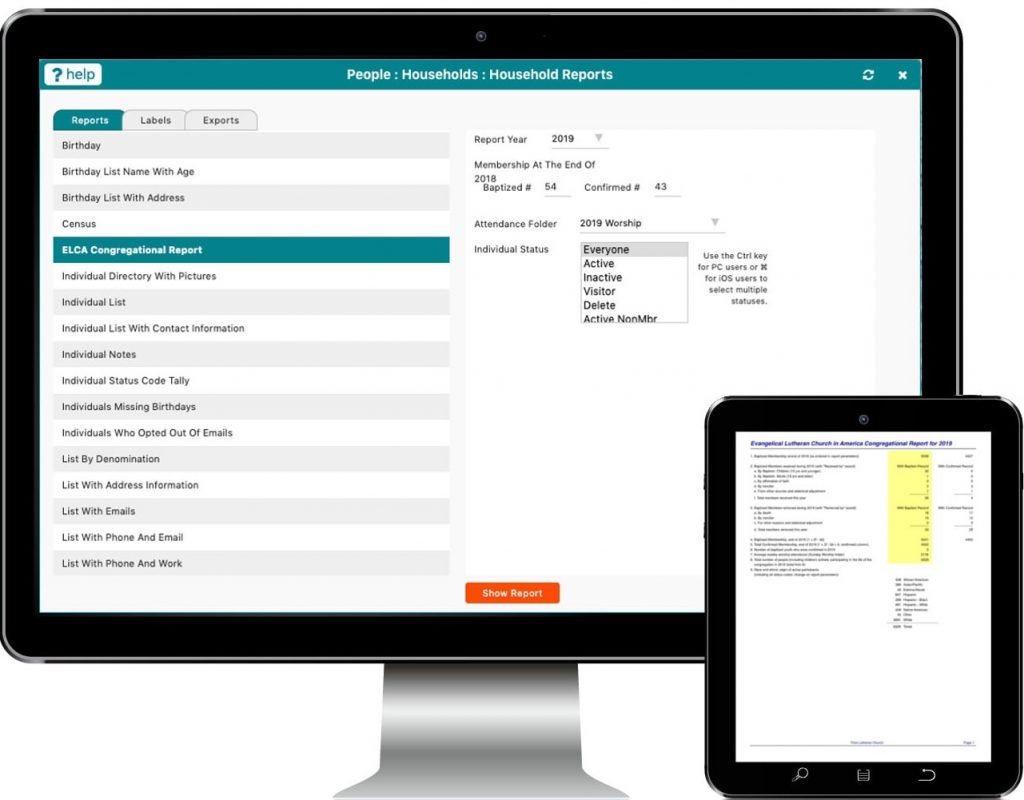 Integration
IconCMO is integrated with Vanco, an ELCA preferred vendor. Working together with Vanco, IconCMO allows you to seamlessly import your Vanco contributions, tracking the donations and fees. Saving you time from manually entering each donation, and even more so with our automatic batch imports, Vanco and IconCMO are the best choice for ELCA churches.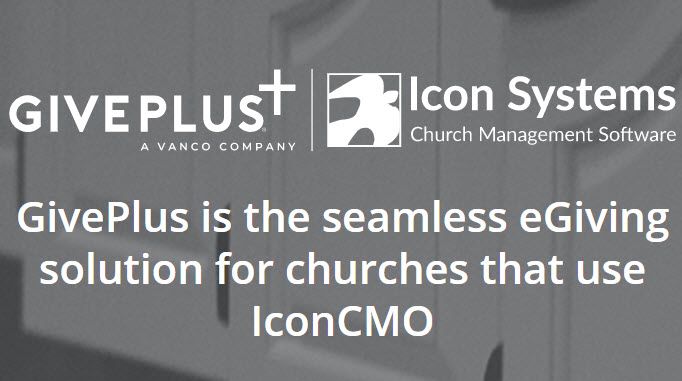 What Our ELCA Clients Say
"We've truly enjoyed our relationship with ICON Systems since purchasing Revelations in 1998. We appreciate that we're working with people, not just a company."

Jackie, First Lutheran Church
"I love having everything in one place. I have access to reports as well as all members in one easy place. You can have pictures for individuals as well as family. Being able to print my own directory is great and as a result saves a lot of money. Additionally, I don't have to bounce back and forth to update different programs with member information."

June, Lutheran Church of the Redeemer
Competitive Pricing Calculator
for a mid-sized church of 250 families
Membership
MONTH
or
YEAR
—
—
—
—
—
—
Accounting
MONTH
or
YEAR
—
—
—
—
—
—
Payroll (5 employees)
MONTH
or
YEAR
—
—
—
—
—
—
MONTH
or
YEAR
Total:
Contact Us for a 1-on-1 Guided Tour!
Thanks for scheduling a time with us!
Looking forward to talking with you,
Carrie at Icon Systems, Inc.
In addition to the IconCMO options for ELCA, Icon Systems also offers a denominational software designed specifically for synod offices.