Software for iPad and Android Tablets
A full version of the IconCMO church software can be accessed on the iPad & Android tablets through our web app. This mobile-friendly user interface comes up automatically on your tablet when you use it to log into IconCMO — no downloads or app stores necessary! Users are no longer tied to a desktop or laptop computer. Church volunteers and staff can now use mobile devices to stay connected and productive.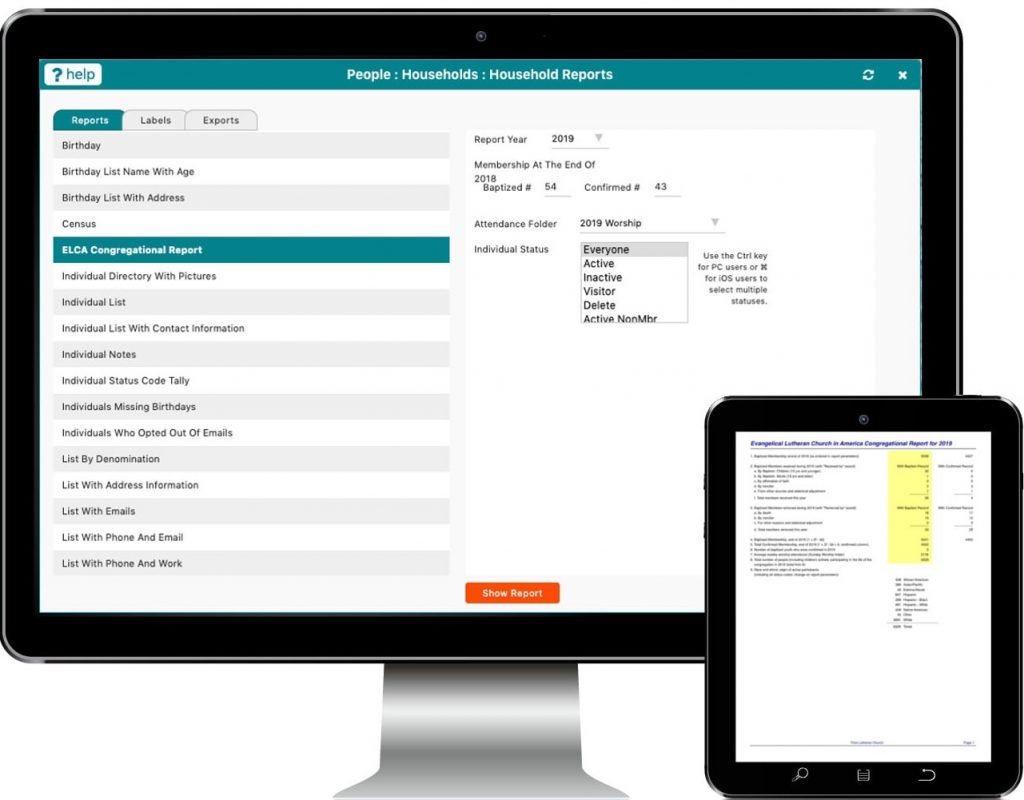 Mobile Software Key Features
Can you imagine having a mobile church software coupled with the power of IconCMO features in your hands? It opens up endless opportunities for the organization, church members, and church staff users. Check out these feature or see the full feature list. Church software for mobile devices is the way to go!
Edit Member Information
Update an address, email address, or phone number in one place. Add important dates to remember.
Welcome Visitors
Add visitors to the database. Immediately record contact information, interests, and contributions.
Get To Know Members
View photos, notes, household information, special interests, group involvement, and activities.
Take & Review Notes
Record notes while the conversation is still fresh in your mind. Create a reminder to follow-up later.
View Reports
Always have access to up-to-date information.
Correct Mistakes
Reclassify an expense at a church council meeting.
Track Spiritual Gifts
Keep track of member talents and coordinate volunteers.
Take Attendance
Record attendance, follow-up with absent members, or add new members to a group.
Welcome New Visitors
Send a welcome message to new members or email a Bible study recap.
Answer Questions
Bring an iPad to meetings so tough financial questions can be answered on the spot.
Manage Groups
Communicate with and take attendance for groups e.g. choir, ushers, committees, classes.
Import Online Donations
Import contributions from a text file in a comma-delimited (CSV) or tab-delimited format.