This post was last updated on March 26th, 2021 at 10:06 am.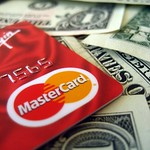 Did you know that you can create a batch of recurring transactions? After a recent focus meeting, we've discovered that many organizations using IconCMO are unaware of this feature.
It's a handy tool that can save you a lot of time. Here's how it works:
Any batch prefixed with 'EFT' (meaning Electronic Funds Transfer) signals the system that this is a recurring batch. For example, EFT Weekly, EFT Bi-Weekly, EFT Monthly, Etc.
A name like 'Weekly EFT' will not become a recurring batch, the batch name must begin with 'EFT.'
EFT batches do not leave the "Enter" window when they are posted. This allows the church to quickly access and enter recurring EFT batches.
1. Click on the EFT batch name in the left window and it will populate to the right window in the name field.
2. Enter the new Acctg Date (or batch date if you don't have your accounting link turned on) and click 'Save' to update your changes.
3. Click 'Change Giving Date' to reflect the correct date of the donation.
4. Click 'Post Batch'.
EFT batches are associated with the fiscal year they are created so each year a new EFT batch will have to be created and the old batch should be deleted.
Bambora Online Giving & Vanco Import:
IconCMO can auto-import EFT donations from both Bambora and Vanco. If you're interested in setting up an integration please contact our support staff for additional information and import instructions.
Not using IconCMO?
Find out more about our advanced, all-in-one church management software IconCMO.
photo credit: 401kcalculator.org