We truly believe that IconCMO is the best option for an all-in-one church management software system – But don't take our word for it, check out these reviews from real users:
Interviews
"I've been impressed with the best customer service in a product I've seen in my lifetime, along with their genuine care and desire to help congregations to be the best they can be on the business side of things."

Senior Pastor Michael Jacobson
"Since we started using the accounting software we have been able to better track the church's finances. Our records are more accurate and reliable. I love that the software is fund-based accounting."

Kristin Samuelson, Administrative Assistant and Bookkeeper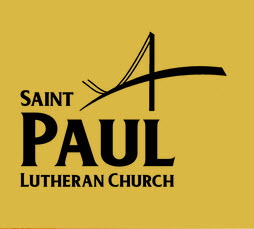 "The software is built with intuitive and simple to use graphical user interfaces (GUI). The layout of the GUI is well thought out and makes the user experience pleasant and simple. The ability to move seamlessly between them heightens the experience. Whether it is managing families, people, giving or accounting functions, ICON has been a great upgrade for us from our prior software."

Steve J, All Saints Lutheran
"This software has been very easy and user friendly to learn. I have had to use this with almost no training and i have been able to navigate with ease. I haven been able to use some of the resources on the site to answer questions"

Terri V, The Father's House
"The ease of use and the fact everything I need is all together in one place (e.g. membership, contribution and finance)."

Janice, Mill Woods United Church
"We can work in various locations at any time we like, even at home. This has allowed more people to be involved."

Pastor Terry, First United Methodist Church
"An easy to use program, even though I don't have an accounting background."


David, Presbyterian Church of Dover
"It's very easy to navigate, and little tutorial is actually needed. However, if you do need help, the support staff is outstanding. They are very familiar with the product and can usually answer the questions within minutes. They are professional and kind."

Lou Ann R, Trinity Lutheran Church
"The programmers are always seeking ways to make the application more efficient, capable, and relevant to the ever-changing needs of churches."

Chris B, Faith Reformed Presbyterian Church
"I love the inclusiveness and seamless interaction of all of the modules in this software. Membership info ties in perfectly with any lists or reports we need to run, including contribution statements. Data entry is easy for membership information, and the accounting module is straight forward and also easy to use. It includes a variety of reports that have met all of our membership and accounting needs."


Rick L, Good Shepherd Lutheran Church
Contact Us for a 1-on-1 Guided Tour!
Thanks for scheduling a time with us!
Looking forward to talking with you,
Carrie at Icon Systems, Inc.
Do you already use IconCMO and LOVE it? We want to hear from you! Fill out an IconCMO Church Management Software Review here.