This post was last updated on September 26th, 2022 at 04:53 pm.
ChMS Introduction
When choosing a church management system (ChMS) there are many factors that go into the decision. For example, the church management software for a small organization is very different than for a larger organization or even a mega church. Even within the same size of churches, the software can look different. For example, a church focused on mission work in the community versus a more youth targeted church could have different features.
We wrote this guide to help you through the software selection process. We are going to go over the process of selecting church software. The guide will discuss what software ROI is, selecting your team, and creating a requirements list. Furthermore, we will also discuss why church software review websites and Google are not your friends in this process.
The Church Management System Paradox
Many times church leaders want a robust and feature rich system that is flexible. The software's daily users want something that is easy to use. These two "wants" are at opposite ends of the spectrum, thus frustration sets in. Robust systems are typically not easy to use.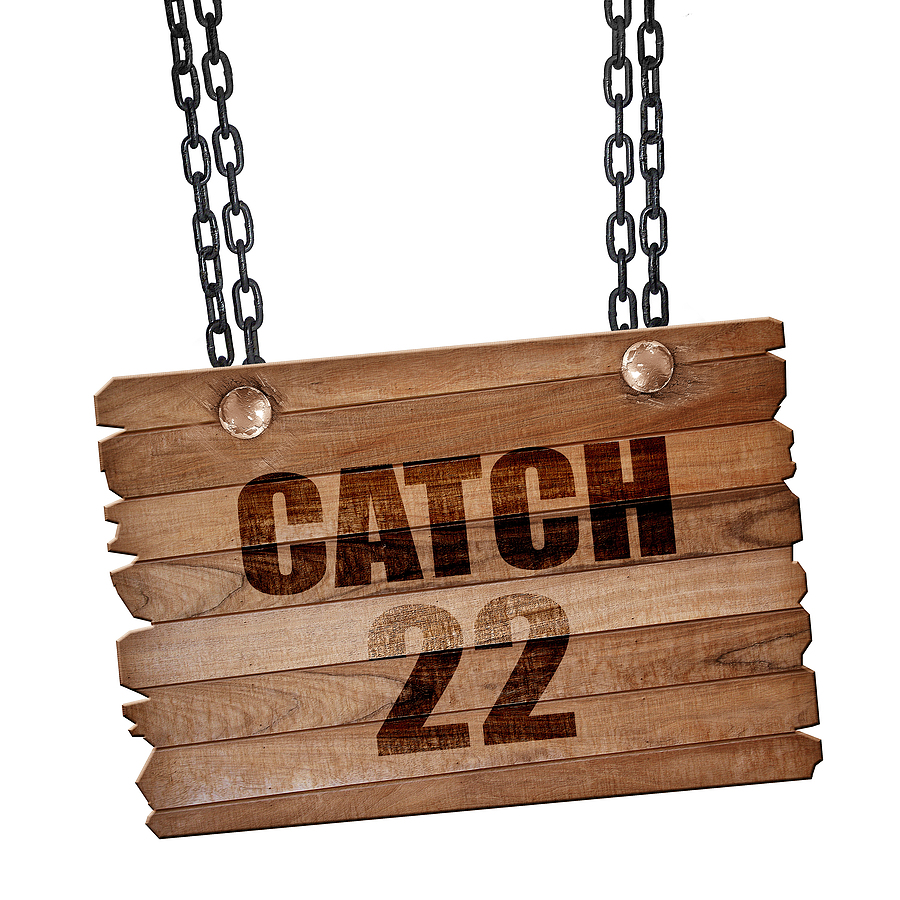 Conversely, easy to use systems don't have the flexibility desired by church leadership. So it is a 'catch 22 situation' , thus the paradox. A good balance between the robust and easy to use software, is what the church should shoot for.
Selecting the Church Committee
The initial process is to select a few key players from within the church to lead the church management system selection process. The key players should not all be from leadership positions or the technology field. Why? When all the key players are from leadership positions, the church misses important input from volunteers and other staff. The volunteers and staff that do the daily data entry are invaluable. They are in the trenches — don't ignore them.
What makes a good team mixture?
A good mixture of people may look like this – one pastor, one IT (Information Technology) person, one full time staff data entry person, one church council member, and one volunteer. The volunteer should work in areas other than the staff member. This mixture gives the greatest viewpoints from all areas of the church. It also provides communication from the church's leadership to all key areas in the church via the team's volunteer and staff member. We will call this small team the "steering committee".
What are good team characteristics?
An additional note about the newly formed team. The best steering committees typically share certain characteristics like being humble, conflict resolution, effective communicators, and influential in the church body. Just as important are strong bonds, teachable, flexibility, team oriented, accountable, commitment to the cause and a heart to serve. Each steering committee person may not have all of these, but shoot for as many as you can in each person.
Keep church politics out of the conversation!
A note about church politics. Church politics and past personal feelings need to be checked at the door and left there. It isn't to become the focal point in any committee meeting. Otherwise, the church software selection process will end in disaster. But beyond that, there could be an irreparable rift between the committee members, which is more important to maintain. When church politics come up, it needs to be quickly removed, dare we say extinguished completely, from the conversation and any future conversations.
Church Management System Requirements
After the team selection process, the next step is they need to start gathering the requirements. This can take many forms depending on the church size, what they need to report, size of congregation, ministry focus, and other factors.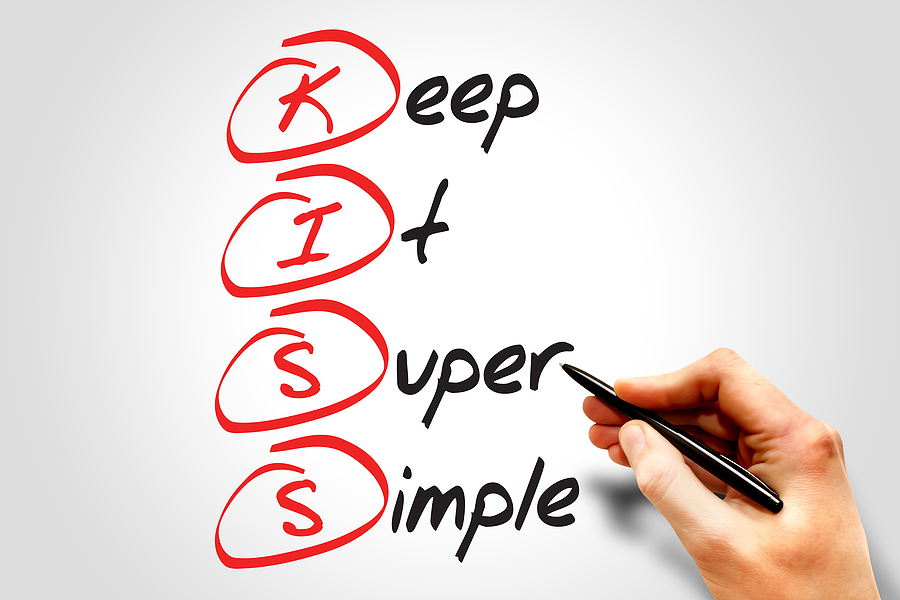 But, we would advocate the KISS principle – Keep It Super Simple, when creating requirements. The IT leader must bear this in mind and not make the process overly complicated.


Disclaimer: This guide, because of its depth, doesn't obey the KISS principle. There are times to apply the KISS principle and others times to not apply it.
The first step in generating the list of church software requirements is to brainstorm what things are important. This would be the "minimum" items for the church to move forward with the software company. Add anything beyond the minimum listed items to a separate list called the "nice to haves" list. Many times the minimum list contains items that can save time and/or money for the church. Think of it as the big money and/or time savers. It might be best to use an example to illustrate items found on both list.
Minimum vs the Nice To Haves list examples
A church is looking for software, and decides a printed church directory is a minimum requirement. This feature would save them money from using an outside church directory company. They could place it on their website in a .pdf format or give each member their copy at Sunday service. The steering committee would place this features in the "minimum" feature list.
Conversely, one of the committee members advocates for an online church directory as well. After much internal discussion, the ChMS steering committee decides the online directory is a "nice to have" option. It isn't included in the "minimum" requirement list, but added it to the "nice to have" list.
Why two list and are they important?
Making these two lists is the cornerstone to the whole church management system selection process. It should not be skipped, ever! Additionally, the committee participants that do the daily data entry task(s) should be encouraged to speak up. Getting their input on the current processes and issues is so important and simply can't be overstated. Many times in these steering committees, the individuals don't always speak up. Why?
The quick dismissal of opinions (or repercussions) by leadership are a primary concern. The church leaders that dismiss these issues, do so at their own peril. For further reading about creating two lists or avoiding other mistakes read the top 5 mistakes in selecting donation software. We break this down using a fictitious donation software scenario.
Reviewing the Church's Internal Processes
Gathering requirements for a suitable church management system replacement, the steering committee should try to streamline the internal processes. Churches, as with many organizations, are having to do more with a lot less resources. Historically, internal processes are long and drawn out. They were overly complicated because of many reasons – tradition, government policy, and so on.
Let's use a simple example that churches do on a weekly basis. Many churches use many donor funds when they aren't needed. For whatever reason these may be hold overs from years past or other reasons. Why are too many funds a bad thing?
Each extra fund added, will increase the time spent adding donations in weekly. This is an inarguable fact. For example, adding donations in for hundreds of people which donated to one fund is quite a bit easier and faster than compared to six different funds for the same number of donations. Having more funds adds a significant amount of time to data entry and an increased likelihood of more errors.
Also, when expenses occur, the transaction(s) must have funds assigned to show what accounting fund spent it. While we want to be conscientious of our donors, there's a time and place to merge the funds from the thirty you have — to a few or one. Many churches have one fund and spend very little time in doing their weekly task.
Church Management System ROI
Having a return on investment (ROI) for the software would be a great win. It should not be the final measurement of which one you will choose, yet, it is one more indicator. Why?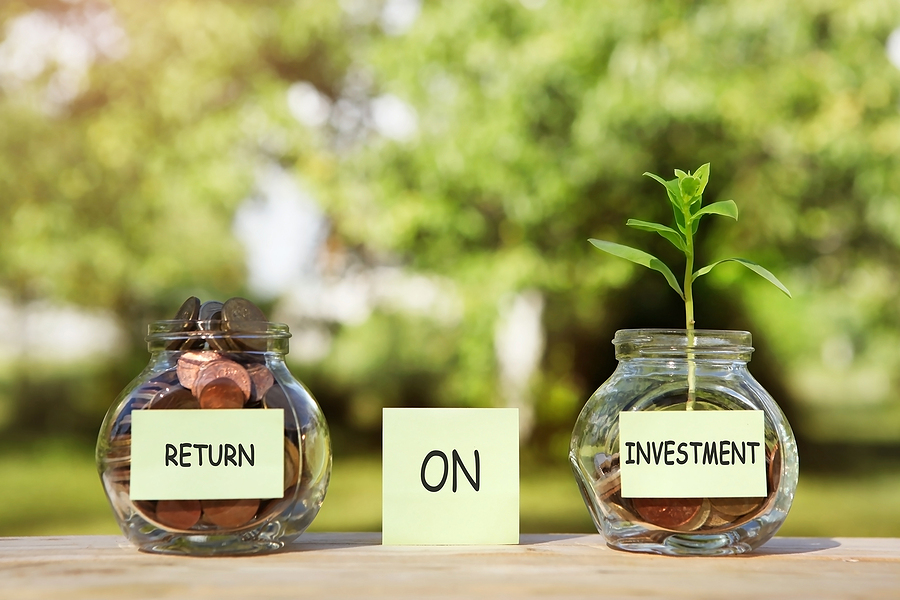 Because ROI intersects cost for the software to the benefit it gives. After all, you may find the perfect fit for the software but if it's so ridiculously priced that the organization could never afford it – what good is it? In simplest terms — you want the investment dollars to return more to the organization then they put in.
So how can you figure out the return on investment when some numbers are concrete but others are more of a "gut" feel? You may want to start with knowing how much time it would take to do certain task on your current software.
For example, how long does it take you to input weekly donations on average? How long does it take you to do donations statements via US mail? Here are some other fundamental donation questions to ask. How about taking church attendance or checking children in? What other processes do you do, that take a lot of time?
Gathering the data for the ROI equation
Once you know how long it takes for the weekly task, you can then do the same task in the software you are reviewing. Once you know how much time you saved, then translate that to an hourly wage for each item. The steering committee must keep the confidentiality of employee's wages. It may be best to use an average per hour wage. Did you save time when comparing the old solution to the church software you are reviewing? If so how much? You should note these in the list for each company.
A couple words of caution. Try to focus on repetitive things you do every week, not the ones you do once or twice a year. The repetitive ones are the task you want to be very fast because you do them the most often, thus they save the most money. They give you the biggest bang for your buck. Also, you don't want to include set up time for the new software. Only include the actual task of entering donations, for example, into the system if that is what you are testing.
ROI working through the numbers
So how do you figure out the return on investment once you know the numbers. You take the amount that you are benefiting (ie the savings amount) and minus the investment of the software. Then you divide that number by the investment amount and multiply by 100 for the percentage. Ensure you know the total cost of the software per year with no surprises.
A good ROI example
So for example say your total savings of a new church management system is $5,000.00 once you figured out all the hours saved, per year. The investment for the software is $1,500.00 per year.
First take 5,000 minus 1,500 which equals 3,500.
Now take the 3,500 and divide it by the 1,500 which is 2.33.
Next, multiply 2.33 by 100 and you get 233%.
Normally you would want the ROI to pay for itself in one year. This software example does pay for itself 2 times over. Any percentage in the positive means it pays for itself. If the percentage is zero, the software pays for itself, but gives nothing more than that. If the percentage is negative, the software cost is too high for the received benefit it gives. So obviously, the higher the number the better the pay back is.
A bad ROI example
But what if you saved the same amount of money but the cost of the software was much higher, like $7,000.00. Going through the same equation you would get the following: 5,000 minus 7,000 equals a negative 2,000. Next divide the negative 2,000 by the 7,000 and you get a negative .28 or –28% when multiplied by 100. A negative percentage is a terrible ROI. It shows the cost of the software (as the investment) does not reduce the organization's operating cost enough for the organization.

A more in-depth example of ROI.
Sunk cost for church management systems
While we are here talking numbers we should take a moment to discuss sunk cost. Sunk cost are cost that aren't recovered. Why is this important? Many times in software purchases, the software companies will try to lock the buyer into a long term contract. Or they have a very high "getting started" cost. Understanding what sunk cost are best done using a walk through sunk cost example.
It is important to understand, that the getting started cost, most of the time, is unavoidable. Since it is unavoidable, making the right software selection first time around is important. Each software change incurs an extra sunken cost.
Rating Church Software
Now that you have the two lists, as a team you will need to come up with a way to rate each item on the lists. Again you want to use the KISS principle and not make it so elaborate that you confuse yourself. Here's an example that would give you a table with the feature description (column A), Additional Notes (column B), then the various church companies in starting in column "C". Each company's column uses the same rating system.


Two common rating systems are using a number range like 0-4 or a yes/no. The image below shows both methods and their usage, but you would only use one of the two methods. Thus this isn't the layout you would use for the actual review of each company. You would use the first image above.

Column B shows a number representation like 0 through 4, where 4 represents the item is accomplished with great ease, and 0 represents the item does not exist in the package.
Column C show a "yes" and "no" for each item
Exploring Options for Church Software
There are several options for the church to explore when updating their software. May be the current software can do what they need, but they have not explored how to do it. They could explore a new church management system. And lastly they could create their own or try a free church software solution. Let's discuss each of these in a little more detail.
Explore the current church software solution.
Before exploring new church software, the organization should ask the question – does the old software do what you need based off the two lists you created? Sometimes the current software can do what you need, and you don't even know it. In other words, it's not explored in enough detail to see if the problem or process is fixable.
Another possibility is to review the current internal processes and changing them. Then, does current software work better for the organization? Or is the outcome the same, and the church isn't satisfied with the current software.
Many times the daily user(s) may not have learned every single feature on the current software. Another possibilities is a system preference isn't set correctly, thus making the everyday task hard to use. This is where an experience IT person should get involved and analyze the situation. They can see it from the technical perspective and open the lines of communication to the current software company. At the very least if you have support with the software, reach out and ask them. Many times this is the quickest way to get answers on the processes you are using and more efficient.
Common dilemma with new church leaders
Another common dilemma is a new church leader comes on board and they are more familiar with a different software. Because they are unwilling to learn the current software, they instead implement what they have used for the last 20 years. Could the church leader's software do the job better than what the church is currently using? Maybe, may be not. The mistake here, is changing the organization's software on the premise the church leader doesn't want to learn something new.
Furthermore, did the church compare the two products side by side and see the results? It is beyond short sighted and lacks vision if the comparison was not completed. Again the church wants to stick with the process and choose the software based on its merits only, not because of a person's lack of ambition to learn it.
Explore new software
Another option is to explore new church software. To be honest this isn't fun, but can pay off in dividends for many years to come. As with most things in life, when you put the hard work in, it usually pays off. To do this right, the committee needs to do interviews/webinars with the church software providers. They need to meticulously go through the lists of desired features and try out the software on their own, if possible. They they have to create a list of software providers they want to talk too. Sounds like a picnic in the park, right? Not really, but you will find it very rewarding when it's completed correctly, as this guide shows.
The biggest pitfalls in this process, is choosing the wrong committee members, creating an overly complicated feature list or rating system, not scheduling webinars with the prospective church software companies, or not testing their software support. With the right team and methodology in place, the process isn't as daunting or long as it would first appear.
Create your own software
Creating your own software, most likely via Excel or using a database tool, could be workable. This will depend on your feature set, expertise within the team, and how complex of a database you need. Creating an address and phone list of all your members in one of these tools is pretty simple. But what happens when you want to communicate via a mass email? Having an address and phone list doesn't cut it. What would you use to check kids into a church event, take attendance, or record donations? How would this look in Excel?
How would you produce the end of year donation statements with the detail needed for the IRS, into a nice looking report? What would you use for the fund accounting system? Are you okay with having the accounting in one system and your members and donations in another system? Would the accounting system obey the fund accounting principles? While a well thought out database is the only option here, it comes down to who has this expertise, within the church.

Disclaimer: Most for profit accounting systems don't obey fund accounting principles. This would include the accounting systems that have a "non profit" version built on top of a "for profit" system. Majority of the time only systems built from the ground up for nonprofits, would have the fund accounting principles built-in.
Free church management system software
Having a free church software solution seems to be the best of both worlds. You get a software that has most of the features you need, and you don't pay for it. Before jumping on the band wagon, you may want to reconsider. You may want to consider what value you are getting when paying nothing for the software. Value and cost are typically at the two opposite ends of the spectrum.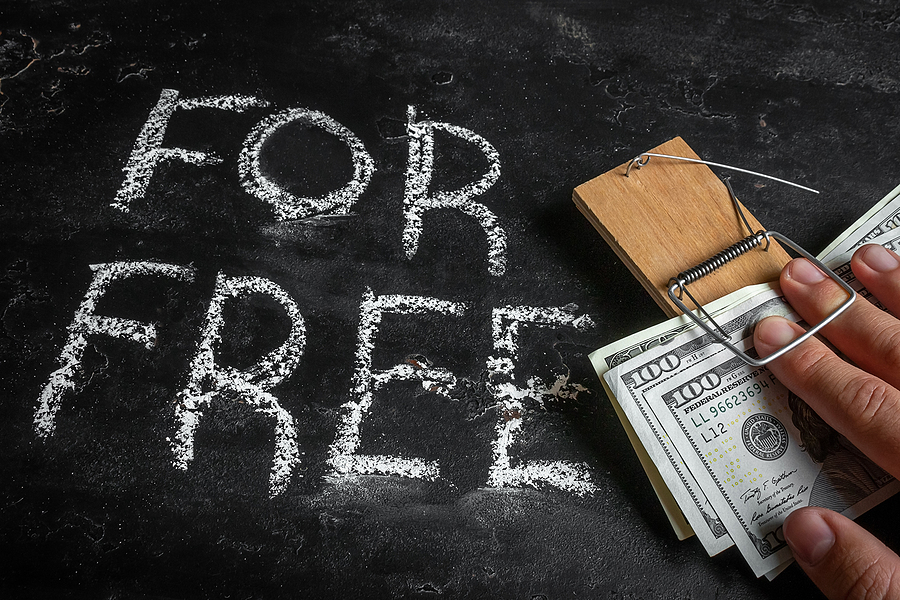 In other words you can't have value without paying for something, and you can't have something free and expect a good value. The old saying — 'there's no free lunch', comes to mind. Eventually you'll be asked to give up something — maybe your time, frustration, and so on.
Having a free church software solution seems to be the best of both worlds. You get a software that has most of the features you need, and you don't pay for it. Before jumping on the band wagon, you may want to reconsider. You may want to consider what value you are getting when paying nothing for the software.
Value and cost are typically at the two opposite ends of the spectrum. In other words you can't have value without paying for something, and you can't have something free and expect a good value. The old saying — 'there's no free lunch', comes to mind. Eventually you'll be asked to give up something.
Here are a few questions to ask when software is free of charge.
What happens when something goes wrong?
Is there support with the software?
What about future features you may need in the future?
Is there a motive behind offering the software free to your organization. For example, do they market to your church members in the database or place annoying ads throughout the application?
How does the company support the on going cost for providing the service to you for free?

There are certainly servers, development, and overhead are all paid cost whether the service or product are free or not. With a paid for application, you know how these items get paid for. When the service is free, you don't know how they are able to pay the bills. You may want to proceed with caution.
Using Church Software Review Websites
The steering committee decides the current solution, building their own software, and the free solution isn't a workable path forward. It is time to start reviewing church software from other providers.
Many times committees will use a church software review website when starting out, but we have found these to be inaccurate in a number of areas. Let's look at an example commonly found on church review websites.
According to your minimum list you want a "built-in accounting" module. So you use this as a criteria in a church management system "review" website. Here's the downfall of review sites. The review site will include packages that don't have this feature, thus sending you down a rabbit hole, with many unsuitable packages. The last thing you would want to do when selecting software, is to review one that doesn't even have the right sub module(s). It is a big waste of time.
Inaccurate information on software websites
Why does software review website have inaccurate information? Because they don't independently verify the features that the companies provide. The review websites takes the company's word and publishes it as is.
Another downfall is that the review sites use paid ads. For example, the company with the most advertising money is first in the product listing. Why is this bad? First the ads at the top of the listing are costly. Thus, the software company has to recoup their advertising cost some how. This will typically take the form of high cost for their products and service.
All companies pay a certain amount towards advertising and this is inescapable. The higher the advertising cost, the more the organization pays for the products and services. When advertising cost are lower, the software company doesn't need to have high cost. Or they can dedicate their resources elsewhere, like development.
Create a Church Management System Provider List
Creating a list of church software companies can be daunting. In this process, Google and other search engines aren't your friends. The first reason, is because when you do a search for "church software", the main results are software review sites. Keep in mind these aren't church software companies. As discussed earlier, their listings aren't totally accurate.
Another reason is because they include bias paid ads. As a committee you should be starting from an unbiased opinion about any software. For example, companies pay to have their website listed in Google ads, which are at the top of the listings. By only looking at companies that have paid ads, you'll be limiting the potential number of companies to review. And quite possibly the one company that would work perfectly for your organization. So stay away from Google and other search engines for this part.
So how do you find a list of software companies to start your research? First, ask other staff members or IT professionals if they have worked with any in the past. If they have, take note of it and include anything they may be able to remember about the software – pros and cons.
Next, ask other churches or mentors what they are using or have used in the past. Word of mouth goes a long way. When you hear of other successful churches using a software solution in their organization, take note. Or call other local churches to see what they are using.
Another resource is to look at ministry magazines and review the ads. For example, in Living Lutheran, there is a couple of ads for church software companies. And lastly, ask your IT committee person who may stay up on the church software industry in general.
Free ChMS Trial Request
Once you have a list of software companies, it's time to dig in for the most time intensive part of the process. If a free trial is available for the software, you will want to sign up for a trial. Keep in mind majority of the free trials have time limits. Thus, you don't want to take a bunch of them out and not be able to complete your analysis before they expire. We suggest doing only a couple at a time.
If no trial is available, see if you can have them give you a webinar over the specific areas that you are reviewing – ie. the two lists you created. If the company does both trial request and and webinars, we would strongly suggest you use both resources. Webinars are a fantastic tool when reviewing church software. Webinars allow you to see how the company handles themselves publicly. The trial allows you to be in the driver's seat and see for yourself how the system works.
Testing the software trial
Once you have access to the trial, then start testing features from the minimum list, first. Then you would move onto to the "nice to haves" list, documenting it the same way. When attempting to do each item try to do it on your own, initially. When stuck, review their help documentation or use their support line to test the function completely. You will want to note any deficiencies you come across. Just as important to note is items that were easy or ones you could not complete with or without help. Use the rating system discussed earlier to make this process easier.
Testing software support during the trial
Software support is an important consideration after the sale. Let's face it — support comes in three flavors. There is the good, the bad, and the ugly. Some questions to ask about church software support is:
How much is it?
What support options are included?
Do they only offer email support or phone support as well?
Are free training webinars included or is it onsite training only?
How much is the onsite training?
How about one on one webinars for church staff?
Are there "how-to" videos or other resources for users that learn better by these methods?

While some people learn by reading a 400 page user manual, this method isn't ideal for everyone.
Unless the church has its own technical support staff, most will have to rely on the church software company's technical support. With that said, you may want to note how each company's support was during the investigation process. Make notes of awesome support or substandard support as you work through each company.
If a company does not offer support during the trial, you can draw a conclusion about their support after the sale. Will it be a fruitful partnership between you and the software company? Or will you be left holding the bag? We recommend even if you don't need help with the software to tryout each company's software support with some questions. This should give you a feel of their level of service. Having good support for your church management system is very important.
Analyzing the Church Software Data
The next step is tallying the church software reviews. This give us a a better understanding of which ones may fit the organization best. Keep in mind no church software is going to have every feature you need. Or the software company's process doesn't match your internal organizational process. The important question here is can the software still do it. And are you willing to change your process to accommodate? This is where the agreed upon rating system helps to delineate which ones might have a slight edge over the others.
As discussed in the "rating church software" section, you may opt to have a scoring method. If you remember this is where you use numbers to indicate which items were easy versus hard. Using the chosen scoring method you then tally the numbers; or how many "yes" items you have for each church management system.
It will become pretty clear, majority of the time, which three to five packages are the leaders. These packages clearly align with your organization's needs. Why? Because they were based on the two list you defined from the beginning. They aren't some shot in the dark company that only matches a few of your needs. These are the ones that you want to move to the final stage of assessment.
Final Church Management System Assessment Review
At this point you should be down to 2 – 5 church software companies. It's your choice how many you would like to move forward. In this step you will want to contact all the prospective church software companies. Why?
Because you would like to set up a webinar or a sales presentation with them. You may have completed a webinar in the initial church software review but we strongly encourage a second. But, if you feel the first webinar fully answered each question, then disregard the webinar or sales presentation for that company.
In this step you want to be careful of high pressure sales tactics. Since you are talking directly with the company, as in any business, there is always a few that use high pressure tactics to make a sale. Some of the common tactics are – sign up by the end of the week and we will give you a discount. Another example is an offer is about to expire. You don't want to fall for any of these.
Instead, you want to follow your process to the end. You may want to note which companies use high pressure tactics in your church software review. Why? Because high pressure tactics rarely work out well for the buyer. Additionally, the review should reflect negatively for that company.
Last minute clarification example
In this final review stage you want to clarify any questions that have come up during the process. For example, questions may have come up in your internal organizational discussions during software reviews. Other times questions come up when talking with other software providers. This is the time to clarify any features, church software processes, yearly cost, conversion cost, and so on.
Here's an example of clarification in regards to software cost you may see. How many concurrent logged in users can be on the system before incurring extra cost? Some church software companies only allow two concurrent users. Anyone above the two user limit, incurs an extra monthly user fee. Before signing contracts, knowing the cost up front cost, limits these unexpected "gotchas". Additionally, it compares the software providers equally during the process. Knowing this information saves you time and money from going with the wrong one.
Do you need a New Church Management System?
If you are ready to find a new church management system, then feel free to contact us and take a tour with us. We offer a free 30-day trial for your review so the organization can review the entire system and ask any questions they may have.
Contact Us for a 1-on-1 Guided Tour!
Thanks for scheduling a time with us!
Looking forward to talking with you,
Carrie at Icon Systems, Inc.