This post was last updated on March 25th, 2021 at 10:18 am.
Our support forum is a great way to get the information that you are looking for.  Everyday questions are being answered that remain public for all to see.  Just type in some keywords like donations, households, payroll, adding household, etc. and you can see what questions have been asked or suggestions that have been made.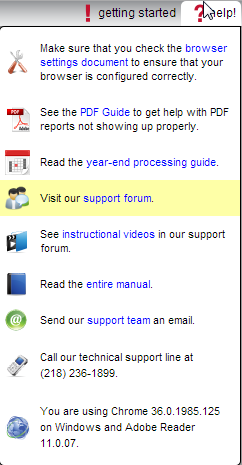 To  get started just click on the help button in the upper right corner of your screen.   Then click on 'Visit our support forum'.  You can ask your questions and someone from the Icon team will respond.  You can also search the older questions because more than likely it has been asked and answered by someone else.
If you have any questions using the forum give us a call at 1-218-236-1899.