This post was last updated on June 1st, 2012 at 01:17 pm.
If you're ready to get serious about your church's finances, then we have a treat for you!
Accounting is an often overlooked section of church management. Many times little or no attention is paid to church financials except during a time of crisis or when there is an upcoming audit. We decided to create an e-book titled Fund Accounting for Church Leadership to help staff and volunteers understand the fundamental importance of accounting within the church.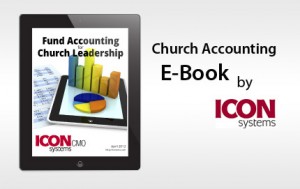 Click here to download Fund Accounting for Church Leadership for FREE now!