Earlier this year, we surveyed our customers. Many of you told us you have full-time jobs and just work part time or volunteer at the church during the evenings and on weekends so it doesn't work with your schedules to attend the training webinars during the day. A lot of you also mentioned the hour-long training sessions can get a bit overwhelming – especially when covering fund accounting.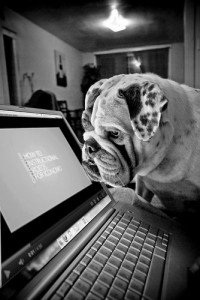 We have been working on recording shorter training videos that you can watch on your own time, at your own pace. Below is a list of some of the instructional videos we currently have available for IconCMO. We are planning to add more in the near future!
Contributions:
Creating Contribution Funds and Entering Pledges (#1679)
Changing the Fiscal Year and Assigning Envelope Numbers (#1680)
Creating, Editing, Posting, and Reversing Contribution Batches (#1683)
Contributions: Management: Cont-Transfers (#1609)
Contributions Year End Processing 2011 (#1237)
Fund Accounting:
How to Add a General Ledger Account (#1810)
How to View or Print the Chart of Accounts (#1809)
How to Transfer All Transactions from One General Ledger Account to Another (#1795)
How to Setup, Modify, and Delete Accounting Fund (#1807)
How to Close or Re-Open an Accounting Fund (#1808)
To access IconCMO training videos in the support forum*:
1. Sign in to IconCMO.
2. Go to the 'Help' menu in the upper-right-hand corner.
3. Select 'See instructional videos in our support forum' from the menu.
4. Click on the title of the video you wish to watch.
You can also directly access any of the how-to videos by searching in the support forum for the post number listed after each title.
What would you like to learn next?
Please feel free to leave a comment below with your ideas for future training videos!
*Please note: Only IconCMO customers have access to the support forum. If you have signed up for a free 10-day trial of IconCMO or are not currently a customer, you can view the training videos by visiting our YouTube channel.