This post was last updated on October 4th, 2022 at 12:24 pm.
Here are just a few ways your church can use IconCMO, a web-based church management solution, to reduce some expenses and save a few trees along the way. This list is certainly not exhaustive, so please feel free to comment and share your own money-saving solutions!
Save electronic copies of reports and records instead of printing. Only make hard copies of really important documents and things you know you will need later. Who actually enjoys filing anyway? (Save $$ spent on paper, printer ink, and time spent filing.)
Give church members the option to receive email newsletters bulletins and donation statements. Impressive full-color newsletters and flyers can be created using Microsoft Word or Publisher and converted to PDF format and attached to an email message. (Save $$ spent on postage, envelopes, paper, printer ink, and time spent stuffing envelopes.)
Use the IconCMO Calendar on the church's website to share an updated event schedule. (Save $$ spent on paper and printer ink.)
Use a debit card or schedule automatic electronic payments instead of writing paper checks. Many vendors (including Icon Systems!) offer online billing instead of paper statements. (Save $$ spent on paper checks, postage, and envelopes.)
Have church members use the IconCMO self-service login to email themselves donation statements and update their information. (Save $$ spent on paper, envelopes, postage, time spent updating member profiles.)
Email reports to board members and bring a laptop or tablet to meetings to make immediate changes. Updated reports can be emailed after the meeting. (Save $$ spent on paper and printer ink.)
Web-based software allows you to work anywhere and at any time so you can save time and money driving to the church. Even just choosing to telecommute once a week will help lower gas expenses and reduce your carbon footprint. (Save $$ spent on transportation, time spent commuting to the church office.)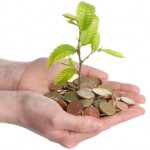 Bonus Tip: Make sure to print on both sides of the paper if you do have to print something. This can also save money on postage by reducing the overall weight of the letter.