This post was last updated on March 30th, 2021 at 04:43 pm.
I thought it would be nice to put together a post in honor of Thanksgiving. Taking a moment to pause and reflect on what the holiday is really about is refreshing amidst the traveling, football, and shopping chaos. So last week I sent out an email to the entire Icon Systems office asking everyone what they were grateful for.
I fully intended on summarizing everyone's answers to make the list short and sweet. However, the responses I received from my co-workers were so awesomely heartwarming I couldn't bring myself to paraphrase their answers.
What we're grateful for
Being able to serve churches across the United States
Caring co-workers and meaningful work
Wonderful co-workers and a purposeful career within a great company
A job where I can focus on serving people and the Church directly, rather than focusing on profits
The privilege of working with the kindest group of customers ever
Being a part of the Icon Systems team and being able to help people
The family and friends God has blessed me with
Friends and family
Learning experiences in parenting 😉
My wonderful wife and four boys, and for the chance to join the Icon team
Knowing that I don't need to be perfect—because Jesus has been perfect in my place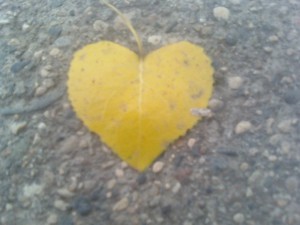 From all of us at Icon Systems, have a safe and happy Thanksgiving!
Special note:
The photo is a picture I took a few years ago; I was walking through a park in my neighborhood and found a heart-shaped leaf that had fallen on the path.