This post was last updated on March 31st, 2021 at 12:49 pm.
April is a time to honor the important role that churches play in nurturing children and serving families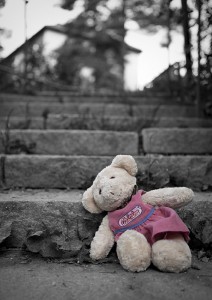 Stranger Danger is the outdated idea that the majority of perpetrators are creepers who are lurking in windowless vans, waiting to kidnap children. The sad truth is that most victims know their abusers. According to the U.S. Department of Justice, only ten percent of kids who are abused do not know their perpetrator.
Child abuse is difficult to imagine and we don't like to think it could happen at our church. Unfortunately, this is just the place where an abuser can easily find their next victim.
Child sex offenders often disguise themselves as harmless and caring people. They usually place themselves in a leadership role. Most importantly, these predators have the ability to create a sense of trust with both the child and their parents and are crafty at luring children into situations that may allow the offender to abuse the child. Safeguard From Abuse™
Here are a couple of things your church can do to help prevent child abuse
Perform background checks on church staff and volunteers. IconCMO is directly integrated with SecureSearch so you can easily obtain background information when recruiting staff and volunteers for your church.
However, don't let this give you a false sense of security! Background checks are not enough. Education is the best form of prevention. Everyone's participation is crucial: church staff, volunteers, parents, and even the children. Teach them what abuse is and what signs to look for.
SecureSearch also offers training for your church staff and volunteers via Safeguard From Abuse™.
While it's important to establish and adhere to guidelines, preventing child abuse isn't just a list of rules to follow. You need to fully incorporate respect and safety for children into your church's culture.
Photo Credit: Ulrica (@Ullie) via Compfight cc