This post was last updated on March 16th, 2021 at 03:57 pm.
Did you recently receive a letter from the USPS?
Every so often, we get a question from one of our customers regarding the use of barcodes for bulk mailing. The question typically comes up when a church receives a letter from the post office saying something like this:
Effective January 28, 2013, mailings of letter-size and flat-size mailpieces, as well as postcards, will need to have an Intelligent Mail R barcode to be eligible for automation prices.
The letter is full of jargon and somewhat confusing so we emailed Chad at our local post office to find out exactly what this meant for our customers.
To cut a long story short
If your church is not currently using barcodes, these changes will not affect you.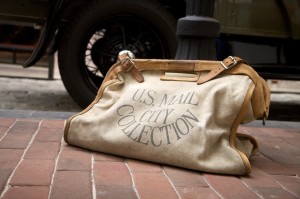 Interested in the long story?
Below are some additional explanations and resources so you can learn more about bulk mailing.
Postage Pricing Calculator
Note: When using the calculator, start by selecting 'Standard' from the drop-down list under 'Letter'.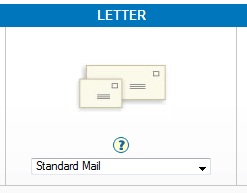 Automation vs. Machinable
Nonprofits work on two levels: Automation and Machinable.
Automation mail is mail that is 100% barcoded and prepared for the Postal Service's high-speed mail processing equipment.
In order for automation mail to be cost-effective, an organization would have to send thousands of mailings multiple times a month.
Machinable mail is presorted and does not require barcodes. This type of mail is divided into one of two levels, AADC and Mixed AADC. This will be determined by the post office when you drop off the actual pieces of mail.
Another good site to reference
This site lists and explains each of the different levels of discounts. An organization receives the biggest savings when mail is sorted by zip code.
Please note: IconCMO, our web-based church management and accounting software does offer the ability to sort mailings by zip code.
The next level of discounts requires that the mail pieces have a barcode and are address verified using a CASS or PAVE system. The report that is given once the address list is matched to the USPS zip code database is called USPS Form 3553. The additional cost of the permit and the software essentially wipes out any discounts that the church would have received. The cost savings also vary depending on if mail pieces are going to the same 5 digit zip code or different ones.
Another SavePostage page with additional information about CASS:
http://savepostage.com/bulkmail101/cass.html
Why does the post office send these letters?
This letter was intended to inform you that Intelligent Mail barcodes will be replacing the POSTNET barcodes as of January 2013. Again, you can just disregard this letter if your church is not currently using barcodes.