This post was last updated on October 10th, 2022 at 03:31 pm.
IconCMO Reports Now Available in HTML Format
Sometimes having an extra option can make life much easier. Some of you have suggested that we add a formatting option to IconCMO reports – HTML.
So we have. You can now generate almost any IconCMO report (membership, groups, contributions, finances and so on) in HTML.
Advantages
1. You now have another option for the appearance of your reports.
2. You can run IconCMO reports online from any computer without having Excel or Adobe Reader installed. The report just appears in a new window without any hassles on your end. You can print it straight from your browser and even adjust the overall size of the document before printing.
3. HTML files are easier to manipulate than the other formats. For instance, you could save one of your reports on your computer and open it with Microsoft Word. From there, you could delete words, delete lines, delete entire columns, change fonts, change font sizes or colors, include your church's logo… You get the idea.
So really, to be precise, we didn't add an extra option; we added many. Just one more step in our tireless efforts to give you outstanding service and ease your church management experience.
Selecting HTML Format
Sample HTML-Formatted Report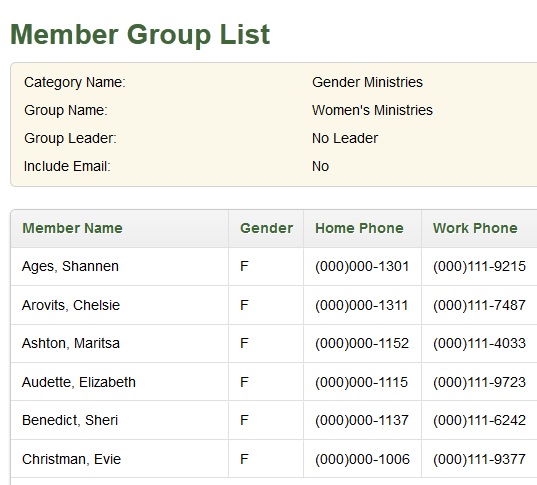 Try out our new reports and tell us what you think!
Photo credit: "html tag italicized" by Jesper Rønn-Jensen