This post was last updated on March 31st, 2021 at 11:47 am.
How will this Help Churches?
Mobile Technology – How Will It Help The Church?
Is mobile technology a passing fad or here to stay? Will only tech-savvy people embrace the advancements, or will it be common to see Grandma using her iPhone to keep in touch with the grandchildren? A recent blog post by MicrosoftTag supports the idea that mobile devices will become commonplace. The post also reported that mobile devices are expected to account for more Internet usage than desktop computers by the year 2014. How are users spending their time? Currently, the most popular uses are: games, weather, maps/search, and social networking. People enjoy using their mobile devices and are looking for new ways to exploit them other than playing Angry Birds. New technology brings more opportunities that churches should use to help grow their faith. One of these new technologies that churches are starting to use is mobile tags.
What are mobile tags and how are churches benefiting from them?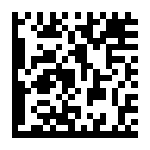 Mobile tags are two-dimensional barcodes that can be scanned using the camera from any bar-code or mobile tag enabled device. Mobile tags are able to store more information than traditional barcodes and typically act as a gateway to a website. In addition, these mobile tags point to any information that you want and can be changed over time.
Mobile concepts already used by churches:
A fund raising event where churches and local merchants partner together on a specific day and the local merchant gives back a percentage of the proceeds.
Have contact information encoded within the tag for the church staff so people can scan it, upload the contact information, and not touch one key on their phone.
Have a tag point to this week's sermon so users can view on their mobile device quickly for reference.
Giving and voting on important issues via mobile tagging.
Why is this important to churches?
Since technology moves at record breaking speeds, your ChMS needs to move just as fast. The church should embrace mobile technology and utilize the resource to raise community awareness, increase donations, and bring ease of use to members and staff while keeping everyone as mobile as possible. Engaging members through instant communication is essential for churches; people are busier than ever before and staying productive while on the go is a must. Icon Systems, Inc. is dedicated to connecting churches with the latest technology – watch for a new mobile IconCMO product in the near future!
Using mobile technologies (such as the new mobile product for IconCMO church software) will help make the most of your time as well as the church's. Icon Systems, Inc. will be on the forefront of this technology – bringing it to churches to ensure they can reach members, communicate vision, allow members to interact with each other, coordinate the church staff easily, and much more!
Thanks,
The Development Team!