We're excited to announce we've made some updates to the login page! First of all, you can now put a button on your church's website that links directly to the IconCMO login page. No more searching Google or locating a bookmark every time you want to log into your account!

Once you have the button on your church's website, it'll lead you to a customized login page featuring:
Your church's logo
Your church's name in the browser tab and below the logo
Your church's phone number pre-filled, saving you a step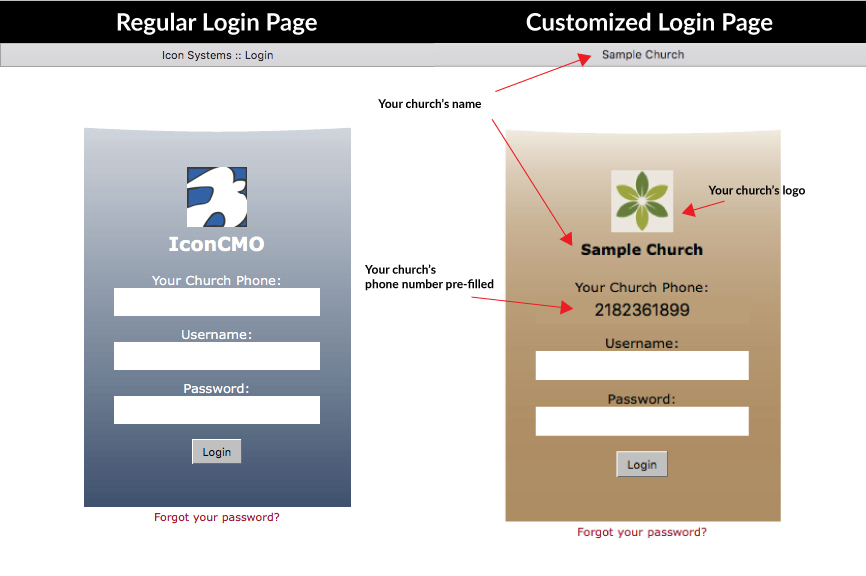 The basic process will remain the same: church staff and volunteers will log in with their existing user ID and password to access the church's IconCMO database. Church members with access to the parishioner's module can use the login page to view their contact informant, giving history, and an online church directory. (Note: if your church isn't using the parishioner's module, don't worry! This update doesn't automatically grant members access; you'll still need to do that manually.)
If you're interested in easier access and customizing the login page for your church, please review the following document: https://www.iconcmo.com/loginlinkterms
Once you submit the terms and conditions, we'll be in touch with further instructions!