This post was last updated on March 30th, 2021 at 04:32 pm.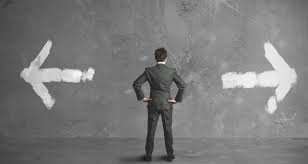 This article post was originally published June 6, 2014.
There are 2 types – or methods – of accounting: cash based accounting and accrual based accounting. In this post, we'll explore the differences and the pros and cons between cash vs. accrual accounting.
What is the difference between cash based and accrual based accounting?
Cash based accounting – is when an organization writes the check out and the expense is realized at the time the check is written. Revenues are reported on the income statement in the period in which it was received by the client
Accrual based accounting – is when the expenses are reported on the income statement in the period when they occurred or when they expire. Many times this period is different from when the payment is actually made. Revenues are reported on the income statement when they are earned. The period when the cash is received (physically) is typically different than when the revenues were earned.
An easy example of cash vs. accrual accounting
Let's say a contractor does some yard work for your church on May 31st. He bills you, and you don't pay the bill until June 10.
The church could just write out a check on June 10 and record the expense then. That's cash based accounting, sweet and simple.
But what if the church wants to know when the actual expense occurred? What if you want to accurately compare your expenses between months? The church could realize (record) the expense on May 31 and the payment separately on June 10. That would be accrual based accounting.
Which one is better for you?
Some benefits of Cash based accounting that you don't get with Accrual based include:
Accurate Tracking of Cash Flow. Cash accounting gives an accurate reflection of your cash flow. Since it only records revenue and expenses when they actually appear in your account, you know how much cash you have on hand in the particular moment.
Less Bookkeeping. Tracking your business account is fairly straightforward – transactions are recorded only when cash leaves or enters your account.
The one benefit that Accrual based accounting may have over Cash based is:
Accurate Tracking of Long-Term Revenue & Expenses. An advantage of accrual accounting is a more accurate picture of your operations. For the specified time period, you see how much business you have done and what expenses you have incurred.
A big downfall of Accrual based accounting is that the reporting of balances and/or revenues and expenses are skewed due to the need and use of an accounts payable liability account. For example, you may have closed a lot of sales that particular year, but if your customers have not paid you, you do not have the money in your account. In other words, even though your business has generated a lot of revenue, you do not have the cash from those sales.
Most churches use cash based accounting. In the IconCMO church management software, the fund accounting software has a Banking module for cash based accounting. AP (Accounts Payable) is used for accrual based accounting and for setting up vendors (which can be utilized within the Banking module as well). Some churches make the mistake and use AP instead of Banking when setting up the accounting for the church when really the Banking module is all they need and is simpler for them to use. If you encounter any questions when setting up your accounting records in IconCMO, call our tech support department at 218.236.1899 or email us at support@iconcmo.com.
Learn more…
Learn more from our free ebook on church accounting and our web page and videos on fund accounting for churches.