This post was last updated on February 7th, 2012 at 09:17 pm.
It is that time of year when many non-profits like churches provide contribution statements to their donors. It is also a good time to assess if the current solution is able to give these statements easily, quickly and has majority of the features that are still important to the church. Over time, software becomes outdated or the organization's needs change. What features would the church like to have that they currently don't?
Having the ability to email statement to save money in these hard economic times and use it for more worth wild missions is an important consideration. For example, a church with 150 active donors that send quarterly statements would spend $264.00 annually in postage. This total does not include envelopes, labor, and labels associated with mailing the statements. Does the church software provide a return on investment and pay for itself each year it is used?
Having different options during the preparation of statements is an important consideration. Below are some items to audit, but feel free to create your own list and then audit the current solution and compare it to others.
For example, does the software have the ability to: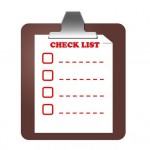 Create different statements for the givers and non-givers?
    Follow the government regulations?
    Print statements based on status codes of the members?
    Print the pledge amounts?
    Print tax-deductible, taxable and IRA funds separately?
    Print check numbers on the statements?
    Print comments for Gift in Kind contributions without a monetary value assigned?
    Provide different formats for the contributions statements?
    Format statements for windowed envelopes?
    Print labels to match the statements?
    Include a church logo?
    Include a custom thank you letter at the bottom?
    Email statements to specific email addresses for each member?
    Produce statements quickly (eg: under 30 seconds for a mega church)?
Creating an audit list that the church can use to audit their current solution and compare it should be the first objective when reviewing church donation software. Additionally, churches need a software package that includes more than tracking church donations, which means a similar audit list should be made for membership and the accounting areas of ministry.